Conte Crayon figure drawing (nudity)
I found this old newsprint sketchpad from a figure drawing class I'd attended years ago at Glendale College. The paper was in pretty bad shape, but I took photos and tried to Photoshop some of the sketches into something presentable. Here's my favorite of the bunch: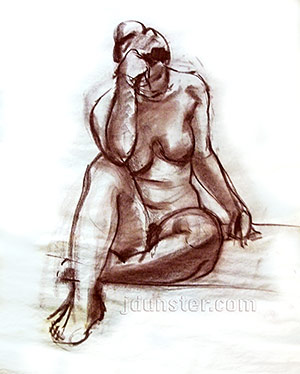 I am a big believer that every artist, especially those who are going to draw and paint representationally (not abstracts) should take some figure drawing classes. There's nothing quite so humbling and challenging as drawing the figure from life.