Native American guy in profile — 5 x 7 inch oil sketch
A little oil painting I did one evening. He looks kind of grumpy! I didn't intend that. I just started painting (no photo or model to look at) and he just turned out that way. I think I may want to tweak it a bit more. But here it is.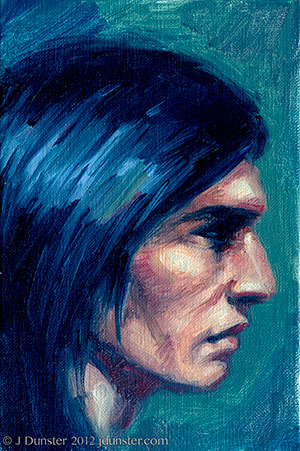 5×7″ oil sketch, on linen board.