"Brown Eyes" small oil study
I've been neglectful of this blog lately, but not of painting! Several paintings are in the pipeline, or have been completed. This painting is up on my account on Daily Paintworks. I love Daily Paintworks. It's perfect for me. A lot of artists doing studies, like I do, and practicing to get better! And there's the motivation to do daily paintings, which is exactly what I need!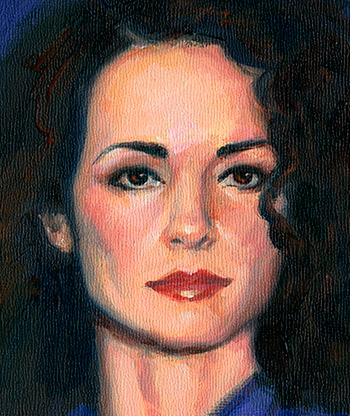 Click on the picture to see it larger. The original is oil on cradled panel, 6×6″.
I was simply enjoying the colors and light on her face. The texture of the panel (Ampersand's "artist" line) was kind of nice. Kind of "canvasy." I call her "Brown Eyes."