"Flowers in Her Hair" oil sketch 6×6″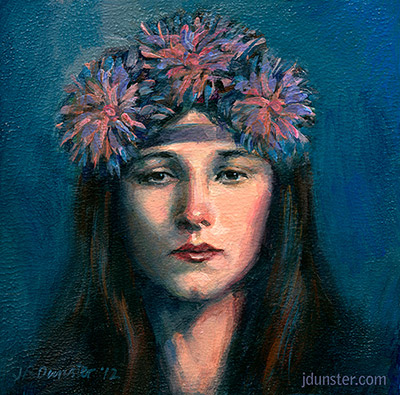 Available for sale on DailyPaintworks. Oil on cradled panel, 6×6″.
I actually did this painting last year, but finally, finally I post it on this blog! I used an old B&W public domain photo reference, and as such, had to add the colors myself. But that's an enjoyable challenge!